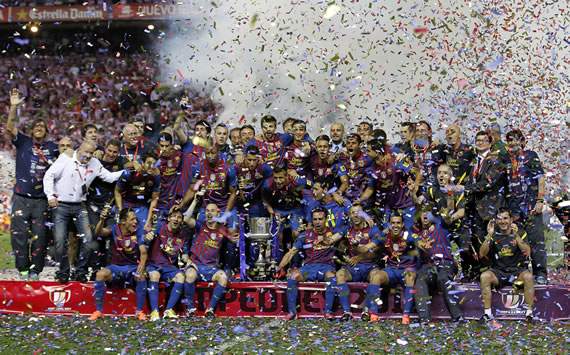 Reigning Copa del Rey champion Barcelona has been paired with Segunda B side Alaves in the Round of 32 in this season's edition of the tournament.

The Catalans beat Athletic Bilbao 3-0 in the final of the competition last season, but they will now have to deal with the 2001 UEFA Cup runners-up first if they are to continue defending their title.

Real Madrid, meanwhile, will also meet a Segunda B side in the form of minnows Alcoyano, and Los Blancos could meet Barcelona in the semifinals of the competition if both teams are to make it to that stage of the.

Elsewhere in the tournament field, Valencia will have to deal with Llagostera, while Atletico Madrid locks horns with Real Jaen, Bilbao meets Eibar, and Malaga faces Cacereno.

The first leg of the Round of 32 is slated to kick off at the end of the month.