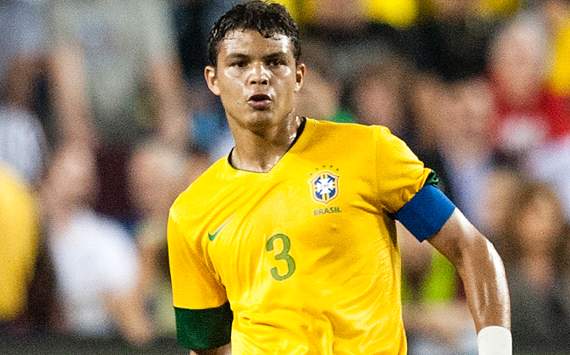 Thiago Silva
has declared that his move to PSG will have no effect on Barcelona, which had previously been linked to the former AC Milan defender.


The 27-year-old is currently representing Brazil at the Olympic Games and was asked whether he thought that his decision to sign for the Ligue 1 club would make a negative impact on the Catalan outfit.

"Barcelona are a great team and they have lived without Thiago Silva until now, as I have lived without Barcelona. It will make no difference," Silva said at a press conference.

"I am only thinking about the Olympics. My contract is with Paris Saint-Germain and I hope to have success there, as I did with Milan."

The center back also admitted that he has had little contact with anyone at his new club due to his international commitments with the Selecao.

"I haven't been there yet, I only signed the contract in a hotel in Rio de Janeiro. I had no further contact with anyone at the club. I know Leonardo and [Carlo] Ancelotti."

Brazil faces South Korea in the semifinal of the Olympics on Tuesday.