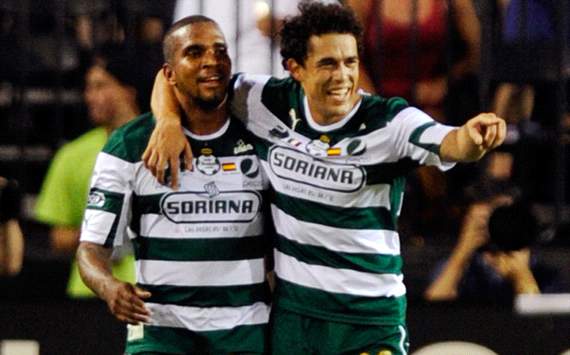 LAS VEGAS -- It didn't matter who did the talking. The message was repeated over and over again: This was no ordinary friendly, and Real Madrid was lucky to walk away with a win.

"There's luck in this sport, too," Santos Laguna defender Ivan Estrada said after his team dropped a 2-1 decision thanks to a bizarre Sami Khedira goal. "I would have liked to leave with a better result, but we went toe-to-toe with them and they also leave here satisfied knowing they played against a quality opponent."

At times during the second half, the match got chippy with Herculez Gomez and Pepe being booked after repeat offenses.

"It was just a friendly in name only," Estrada continued. "In there, neither of us wanted to lose. We knew they would be surprised [at our level of play] because they know nothing about us."

Lack of scouting report or not, the Mexican Clausura champion was close to taking the lead on more than one occasion before Khedira's freak score.

"Yes, we had more than one chance to win it, but the difference was definition in front of goal," Estrada lamented.

"They scored one good goal on us, we played very well, and then the next goal was very fortuitous," goalkeeper Oswaldo Sanchez said.

The Mexican champion scored its only goal via Ecuadorian winger Christian Suarez, who was thrilled at the chance to compete with the lauded Spanish champions. "I'm very happy to have scored against a great team like they are, but everyone's effort is what really counts. Despite the fact that we lost, we gave them a great match."

The manager was also pleased with the outing, noting that even after the quick turnaround following their Friday game against Puebla, Santos' performance was up to the challenge.

"This was truly a very good outing for us. I'm really happy with the way we played even though we lost the game," Benjamin Galindo noted.