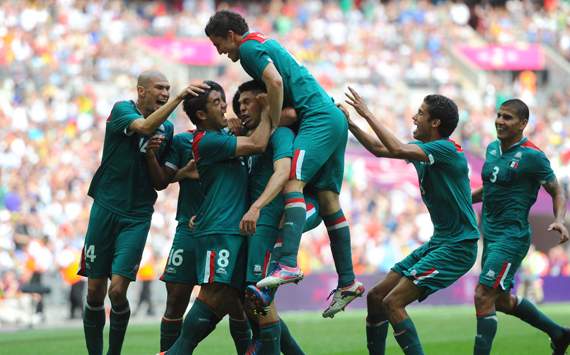 LONDON -- It's hard not to feel bad for Giovani dos Santos. Cruel irony befell the Mexican star as he was only able to enjoy Mexico's gold medal win from the bench, following an injury he picked up against Japan in the semifinals.

Relegated to the bench for most of the domestic season, Giovani had found solace in the Mexican national team, which has called upon him at the U-23 and senior level time and again despite not finding regular playing time at Tottenham.
Even then, a clearly happy Dos Santos talked about the experience after the game.

"I have no words for this. It is, quite simply, the best thing that has ever happened in my career," said the 23-year-old.

Going into the match, speculation abounded noting that Mexico's medical staff had said to the press that Giovani would be available to play if manager Luis Fernando Tena required it, noting that the player could suit up by receiving an injection that would numb his pain throughout the match.

Whether Giovani dos Santos was ready to play for the game remains a mystery, as the player declined to answer following a question about his health. What is certainly not a mystery is knowing if the Mexican players were ready to go on without him.

Meanwhile, his manager Luis Fernando Tena was coy about Gio's health as well, preferring to talk about the game itself.

"I told the boys that there's no better glory in sport than to listen to your national anthem with a medal over your chest. They deserve it, this is an extraordinary group. They're great humans and great football players," Tena said during the press conference.