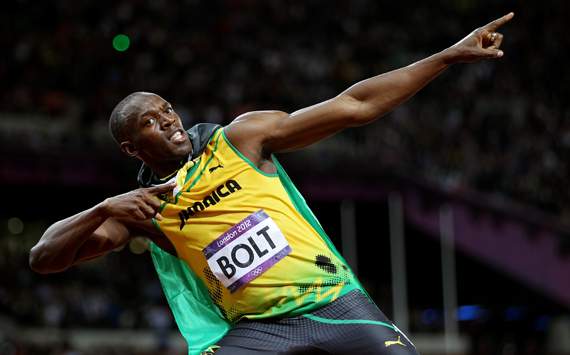 Sprinting icon Usain Bolt insists that he is serious about wanting a trial with Manchester United.

The 25-year-old Jamaican, the fastest man in history, dashed into sporting legend on Sunday by defending his Olympic 100 meters title at London in a Games record of 9.63 seconds.

But, as a passionate Red Devils fan who has met up with the team and manager Sir Alex Ferguson before, he is hoping that his running glory might prompt his dream career change.

"People think I am joking, but if Alex Ferguson called me up and said: 'OK, let's do this, come and have a trial,' it would be impossible for me to say no," Bolt told The Sun.

"I would not take up the challenge if I didn't think I was good enough. I am a very accomplished player and know I could make a difference.

"I would be the fastest player in the team, but I can play as well.

"I am in Britain for a few more days," added the gold medallist, who will seek to retain his 200 meters crown in Thursday's final. "If Alex Ferguson wants to give me a call he knows where I am."

A spokesman for the Premier League club observed to the paper: "As the fastest man on Earth he would undoubtedly add speed to the team."

Bolt has expressed his desire to play football before, declaring in 2011: "I definitely want to see what I could do. I think I could step up to the [Wayne] Rooneys."